View Previous Years
1997 1998 1999 2000 2001 2002 2003 2004 2005 2006 2007 2008
---
<![if !vml]>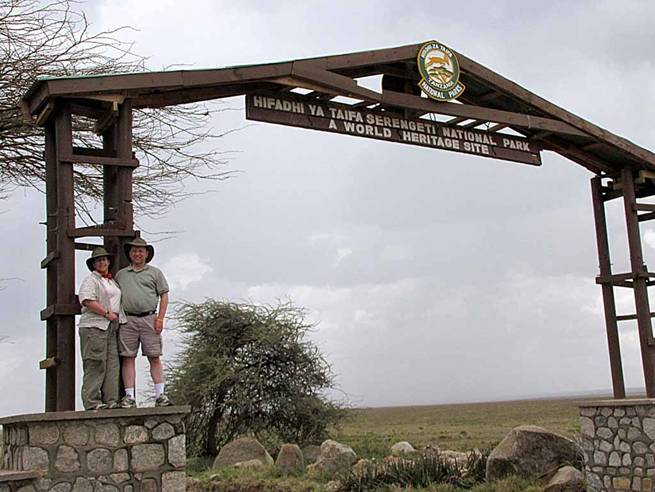 <![endif]>We hope this letter finds you healthy and happy for the holiday season.  For us, it marks about 1˝ years since we moved from Ohio to North Carolina.  We still haven't accomplished all the things we want to do around the house such as replacing paint and wallpaper but we're making some progress.  We definitely enjoy the warmer winter weather, which averages about 15-20° higher than back in Twinsburg.  Even now in late December birds can still be found singing outside.  On Christmas Eve a cardinal sat outside our garage and sang us a song.
One thing that really sticks with me is walking out to get the morning paper.  Nearly every morning, even though it might be quite chilly out, I can look up and see stars in a clear sky.  That's a dramatic change from Ohio where if I look up I'm more likely to see clouds than anything else.  During the daytime, you can usually look up and see a cloudless Carolina blue sky.
The other thing we find here is how green everything is.  We live in an area that apparently was never farmed or was farmed so long ago that the trees have all re-grown.  Pines and other trees frame the roads to such a degree that I commonly refer to 'driving through a tunnel of trees' as we run our errands.  Of course that makes it easier to miss your turn or exit as well since landmarks are often concealed by the foliage.
Although the year was a tough one for many people around the world owing to the near-collapse of the global economy, we managed to make it through ok.  Nancy's original six-month contract with RTI was extended month-by-month until it finally ended in early December.  There are many people who would have loved to have had a job for most of 2009, so we feel very fortunate that Nancy did.  Rather than jump right into a job search, Nancy decided to take a mini-vacation for the holidays and then see what 2010 brings.  I continue to work at IBM and travel to Buffalo, NY.  Winters in Buffalo are as tough as you might think, but at least now I have someplace warmer to return to on weekends.
Our major trip this year was a safari to Tanzania in Africa.  The trip was certainly full of highlights.  We visited the foothills of Kilimanjaro where we could see the snow-covered mountain, the largest mountain on the equator.  We also visited Ngorongoro Crater, a volcanic caldera that with high mountain sides that serve as a natural enclosure for the wildlife inside.  We ended at the Serengeti and saw every sort of animal imaginable, all nearly close enough to touch.  Lions, elephants, giraffes, hippos, rhinos, and leopards, all oblivious to our presence.  On the Serengeti we slept in tents and one night the wildebeest and zebra migrated right through our camp!  Our guides said we were one of the luckiest tour groups they'd ever had, with perfect weather and perfect animal viewing.  In all it felt like we were on some TV wildlife show.  We also met some very nice folks  on the trip, many of whom were serious amateur photographers who shared their pictures with us.  One person on the tour said that she'd read that the tour was geared for those 50 and over; I replied that I had a fake ID!  Check our online photo album for more pictures from the trip.
We were homebodies for the rest of the year, with just two visits to Columbus for Ohio State football games and other trips to Ohio to see family.
Jackson and Spookie continue to keep us amused and enjoy the new house.  They often can be found on the screened porch trying to figure out how to catch one of those squirrels – or even just a leaf fluttering past in the wind.
We hope we can keep in touch with our friends more frequently during the year.  If you are on LinkedIn or Facebook please find and connect to us using the links below.
Happy Holidays!
Nancy and Jerry Canterbury
Last updated 2009/12/26