The Canterburys - Christmas 2021
1997 1998 1999 2000 2001 2002 2003 2004 2005 2006 2007 2008 2009 2010 2011 2012 2013 2014 2015 2016 2017 2018 2019 2020
Merry Christmas and Happy Holidays!
So – what really, is normal like anymore?
Some things have reopened in 2021 as the pandemic has ebbed and flowed, while some things have not. Some places welcome you in as long as you're vaccinated or wearing a mask. Other places are a free-for-all, which we typically avoid.
Really, the way to get to the end of the pandemic is for everyone to do their part, including vaccination, boosters, masking, and distancing as best you can. You may think the pandemic is over-hyped, but as we have lost family members to COVID-19 this year, we assure you it is not. So please, do your part.

While the pandemic continued for all of 2021, we were able to accomplish a few things this year to a degree were certainly were not able to do in 2020. As is our custom, we started the year on New Year's Day with our annual polar plunge with friends into chilly Jordan Lake. We were able to hold our annual Groundhog Day party this year as well, holding it outside this time with everyone maintaining six-foot spacing as we had not been vaccinated yet.
We were able to actually get on a plane and travel to somewhere far away: Alaska! Our trip in June of this year was deferred from 2020. On this third trip of ours to the Last Frontier, we revisited some locations where we did not get to spend enough time on our first visit in 2000, including Talkeetna and Kennicott. Our weather was great, especially in Talkeetna where we had this outstanding view of Denali. We also did some hiking on a glacier, saw plenty of moose, and visited every Krispy Kreme in Alaska! (Hint: there are only two.)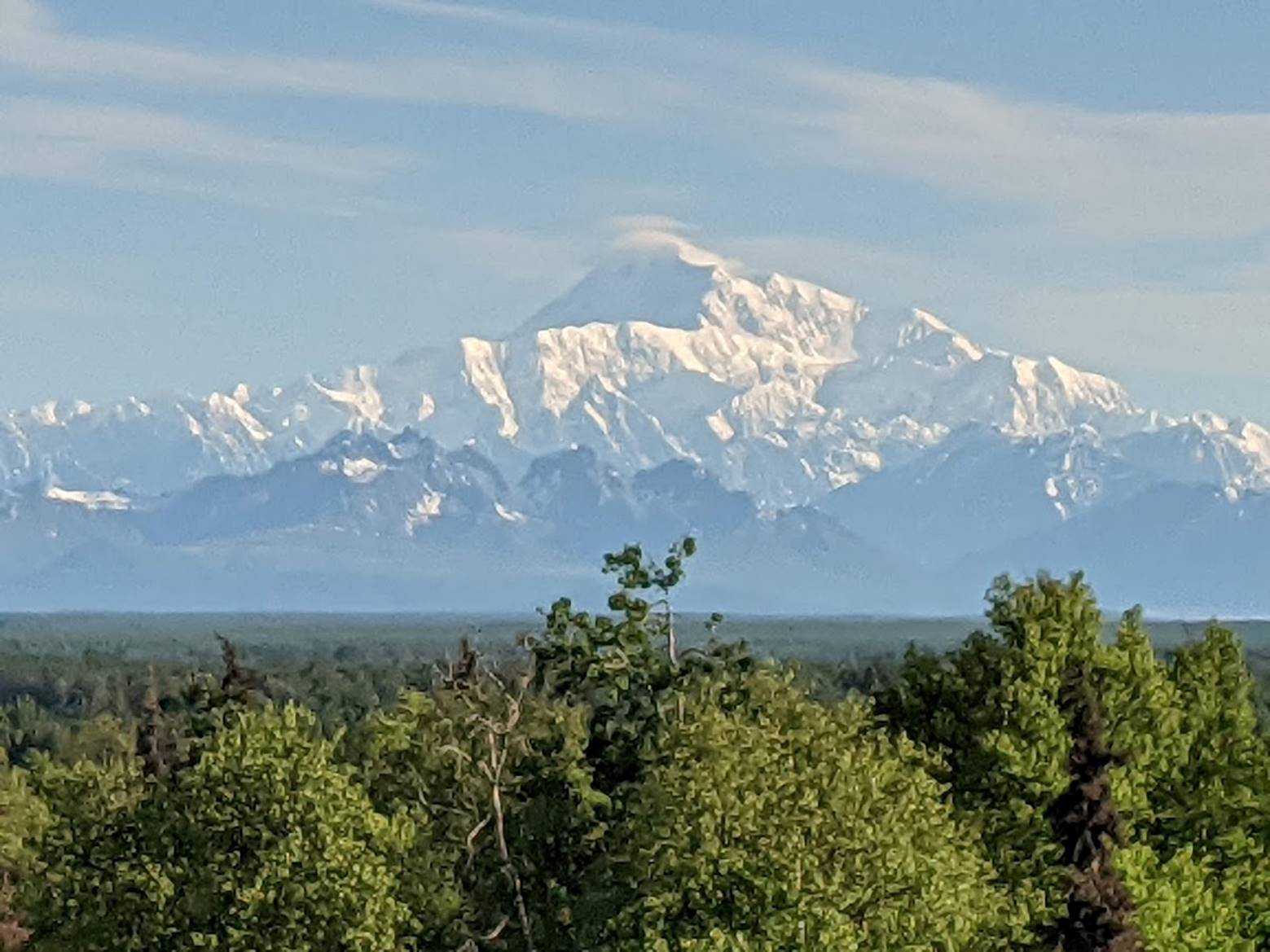 Denali from Talkeetna, June 2021
Our other vacation for the year was in September, to Vermont with friends, for a beercycling tour, also deferred from 2020. On this adventure, Jerry and friends rode their bicycles from brewery to brewery while Nancy followed along driving the support van.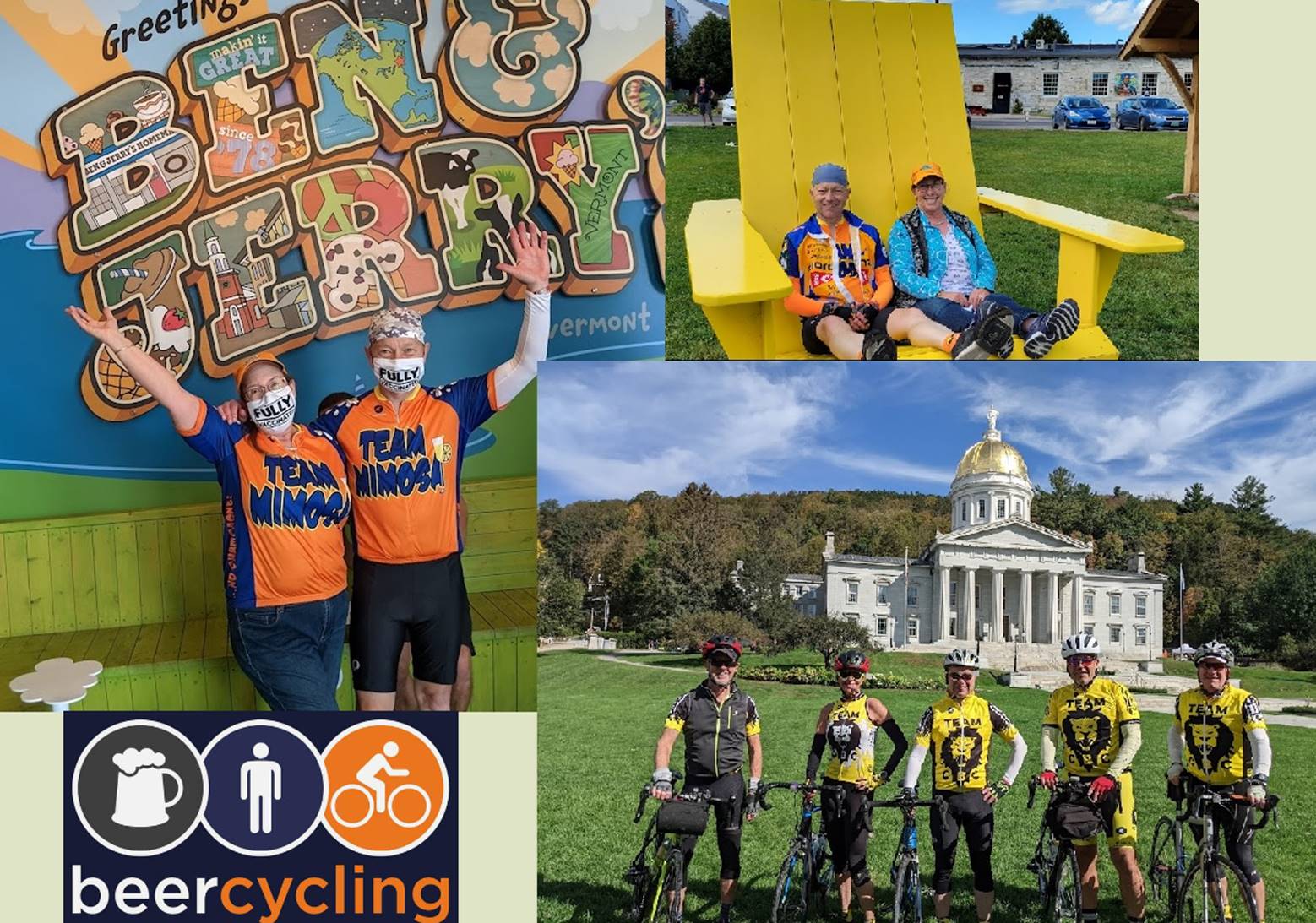 Scenes from Vermont, September 2021
The biggest accomplishment for the year is the graduate degree Jerry completed this year: Doctor of Education in Health and Wellness Leadership. His research on leadership development in a women's fitness program was well-received. He expects to complete some lectures on the topic and have a journal article published in the new year.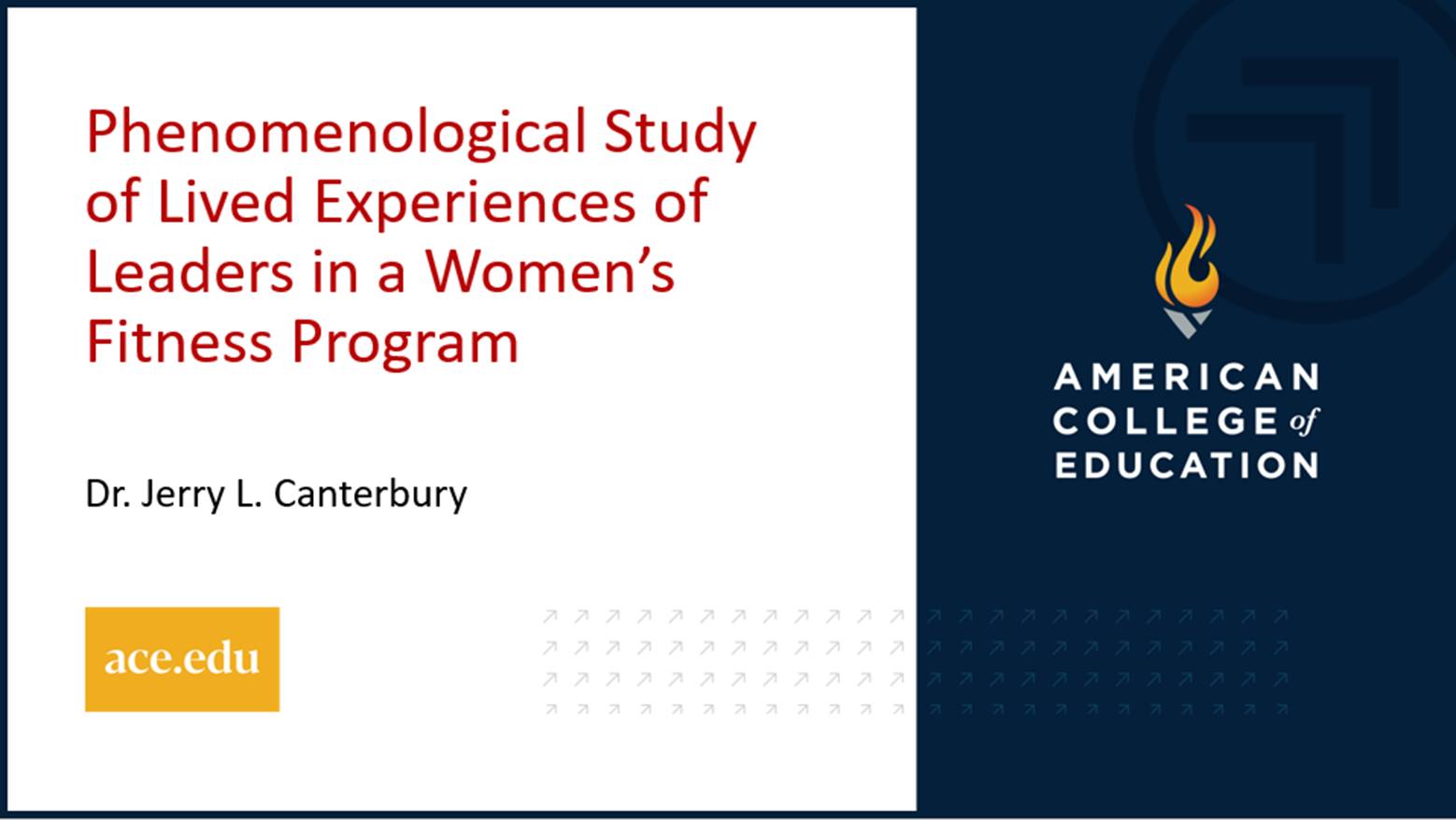 Title Page of Jerry's Doctoral Defense Presentation, November 2021
Nancy kept busy for the year by continuing her volunteer activities at the Safe Haven cat shelter where she is a crew captain one day each week. She also serves as the gear sales committee chair for the Team CBC cycling group, fundraising chair for the Cary Community Choir, and is active in the Women's Club of Raleigh. Now that people can gather inside with appropriate precautions, Nancy was able to return to participation in her three choirs this fall.
Jerry continued his fitness activities, training all year for a 3.5-mile swim called Swim the Loop staged in the Intracoastal Waterway near Wilmington, NC. Unfortunately, high winds and waves shortened the course to 2.6 miles but counterintuitively made the event harder as the updated course had a stronger current to swim against. The other major athletic event was the two-day fundraising bicycle ride in September to benefit the Multiple Sclerosis Society. Jerry rode 100 miles on Saturday, then followed up with another 100-mile bike ride on Sunday.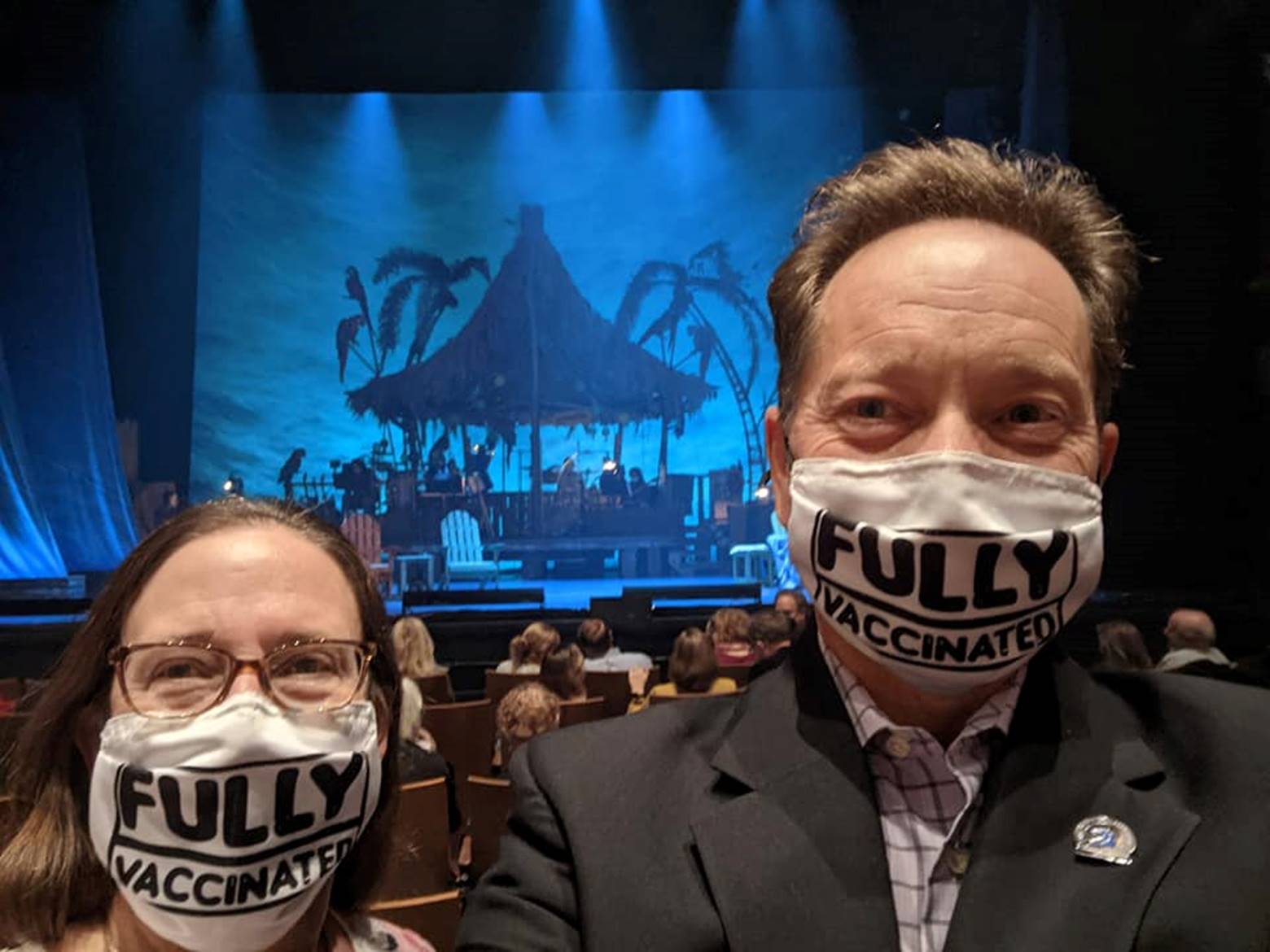 At DPAC to see "Escape to Margaritaville", November 2021
Vaccines have brought the return of live shows! The Broadway shows which are part of our 2020-2021 season package at the Durham Performing Arts Center ("DPAC") were not canceled, just deferred. Meanwhile, the 2021-2022 season started on time, so we have a plethora of shows to attend in the coming months! So far, we have seen the following.
| | | |
| --- | --- | --- |
| The Band's Visit | Tootsie | Escape to Margaritaville |
| Ain't Too Proud | | A Christmas Story: The Musical |

We also saw a handful of music concerts as things have reopened.
| | | |
| --- | --- | --- |
| Styx | Lake Street Dive | Straight No Chaser |
| | Chicago | |
Sadly, we have one less cat to bring us joy this year. Jackson succumbed to old age in October after living with us for 16 years. We often called him "The Toothless Wonder" since having all his teeth removed due to tooth resorption a few years ago, a common dental disease in older cats. Nancy found him in a snowy shopping center parking lot when he was a kitten, back when we still lived in Ohio. Jackson lived his best kitty life and loved us with all his heart.
The other three boys remain in good health. Spats (top) and Chaplin (middle) have been with us for seven years and are about nine years old. Tiger is the youngest and most active at about five years old and is most likely to get into mischief.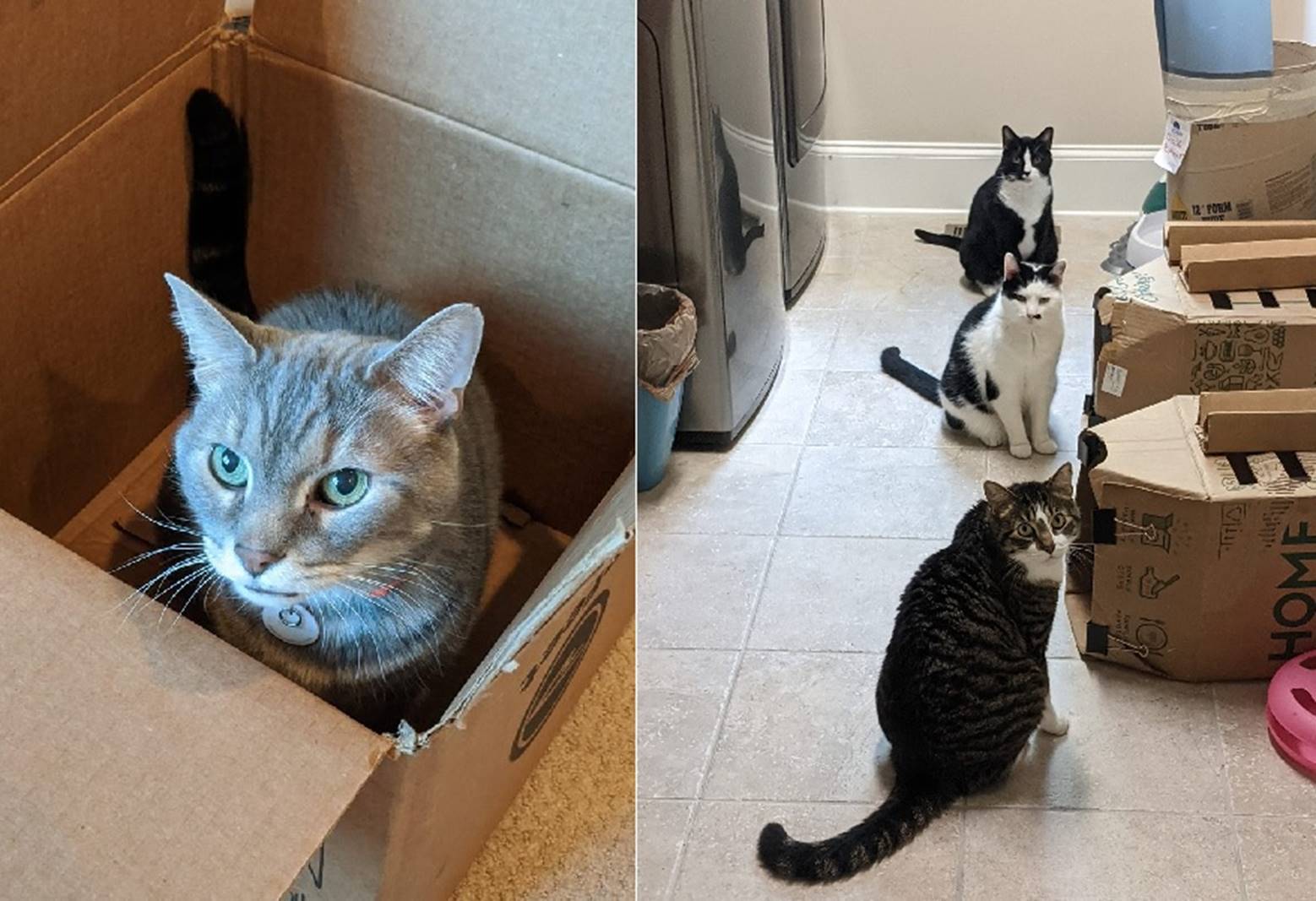 Our furry friends
Please hug all your friends and family this holiday season and tell them you love them! We wish you the happiness and joy you deserve this holiday season!
Nancy and Jerry Canterbury
https://www.facebook.com/jerrylcanterbury
https://www.facebook.com/nancy.canterbury